Welcome to the World of Gourmet Pyramid Salt Flakes…
These Delightful Handcrafted Salts provide you with a mouth-watering flaky texture, delicate crunchy bite and richness in flavour that will complement any meal and leave you with a flavour experience like no other!
A true Mediterranean delight- Sassi Salts™ Gourmet Artisan Salt Flakes is renowned for its dazzling and distinctive pyramid shape, light texture and delectable crunch. The unique pyramid shape is created through the process of solar evaporation of seawater sourced from the pristine Mediterranean Sea surrounding the beautiful island of Cyprus. The sea water is then channelled into a chain of shallow ponds or lagoons and gradually fed into large pans and slowly heated until the unique and geometric pyramid crystals are formed. This process can take 2 years and is environmentally friendly and sustainable, fuelled mostly by solar power!
These unique salts still retain valuable elements like Magnesium and Calcium, which are essential for optimum health. Containing 100% natural ingredients, non-irradiated, no anti-caking or free flowing agents, Sassi Salts™ are not only delicious but also holistic and healthy for you.
Sassi Salts™ black sea salt flakes contain activated charcoal which aids digestion and assists in detoxifying the system. Activated charcoal is produced by using a certain gas while heating charcoal, this treatment makes the charcoal develop pores which trap toxins, thus acting as a purifying agent.
A favourite among Chefs worldwide and home cooks alike, Sassi Salts™ Gourmet Sea Salt Flakes are ideal for cooking and a finishing salt for both savoury and sweet dishes. The possibilities to create the most flavoursome dishes are made easy with these gourmet salts.
Fleur de Sel
Sassi Salts™ Fleur de Sel ("Flower of Salt") is a delicate salt renowned for its smooth flavour and light crunchy texture. The name comes from the flower like patterns of the moist crystals in the salt crust that look like tiny little snowflakes. The fragile salt crystals are the result of the sea water as it evaporates, and have been hand harvested since ancient times. Fleur de Sel is known to be 'the caviar of salts' and Chefs go crazy for this fine finishing salt that transforms any meal into an unforgettable culinary experience.
Enhance seafood, meat, gourmet salads, vegetables, baked goods, desserts and any of your favourite foods with a touch of Sassi Salts™ to instantly uplift your dish to another level!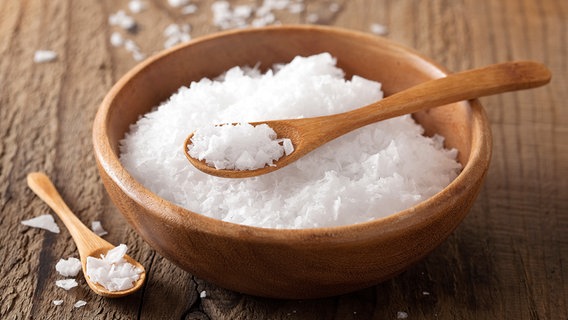 Sassi Salts™ Handcrafted Pyramid Salts include the following succulent varieties and fusion flavours to suit everybody's preference: Natural, Black, Smoked, Wild Garlic, Rosemary, Chilli, Smoky Chipotle, Mushroom and Lemon Pepper.